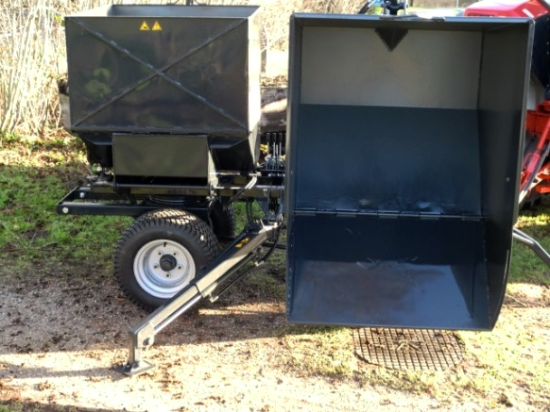 A grave digger came to us, asking us to make his life easier. To help him transport soil to and from the grave, we developed the DWM Dig Dolly. The chassis is complete track following and is designed specifically for the narrow passages and uneven terrain you see a lot on graveyards.
The Dig Dolly is a four wheeled tipper with two loading bins that can be emptied individually. We have provided every cart with a hydraulic pivotable support leg to stabilize the chassis while tipping. A small garden tractor (30hp) can pull two Dig Dolly's behind it without problems. The bins can be filled with a small excavator. After a service the grave can be filled quickly and easily with the use of our DWM Dig Dolly.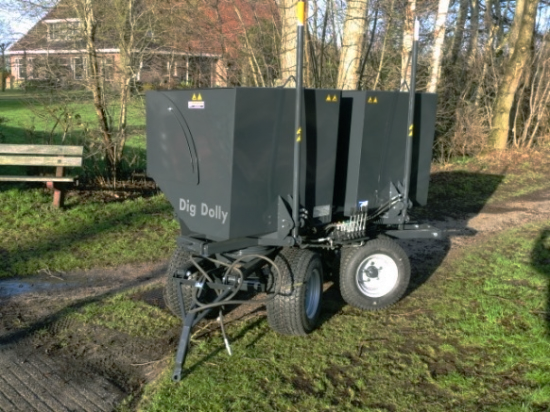 Information:
Width: 1.25 meter
Wheelbase: 1.25 meter
Maximum Load: 3700kg
Turning radius inner: 900mm
Turning radius outer: 2250mm
Capacity: 700 litre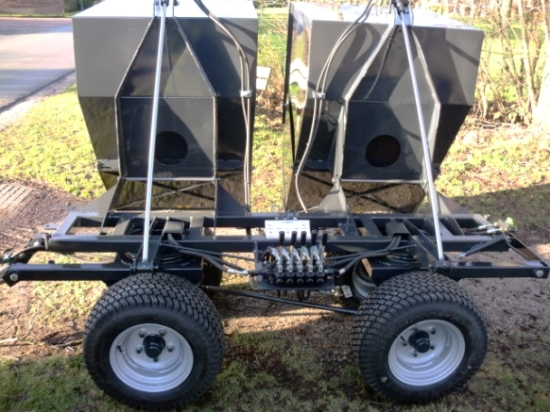 Order information
If you are interested in our DWM Coil Train, we would like to ask you to contact us through our contact page.