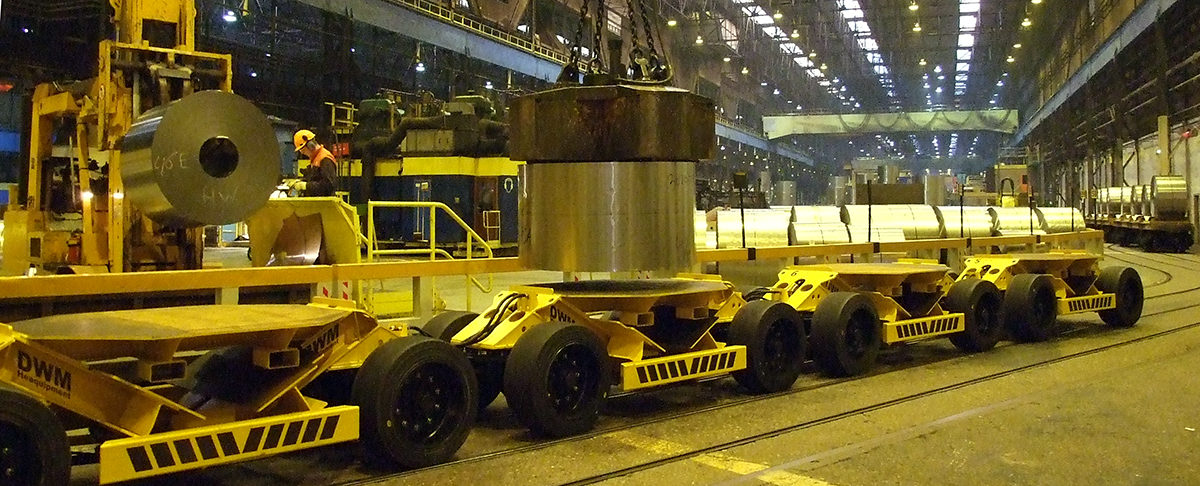 We developed the DWM Coil train commissioned for Tata Steel. Logistically, it became increasingly difficult to move the 25 ton sheet metal rolls around the factory locations. To ensure the DWM Coil Train can navigate the narrow
spaces within the factory, the track following principle is used.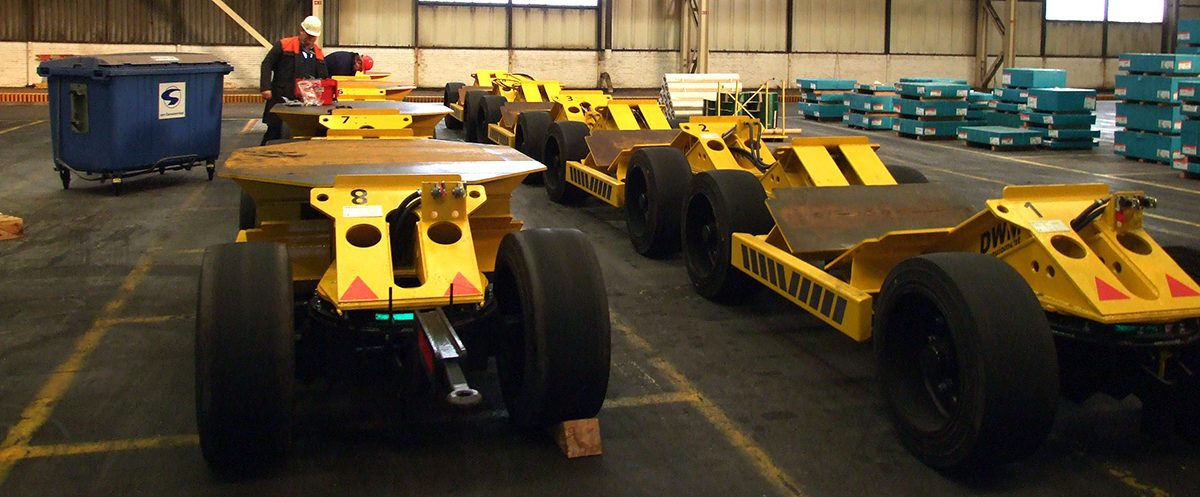 We called it a train because we can link four of these cars together tot move 100 tons of steel at once. Al the cars have a detachable wedge-shaped plateau to enable the rolls to be transported lying down instead of upright. We have
supplied Tata Steel with three of these trains.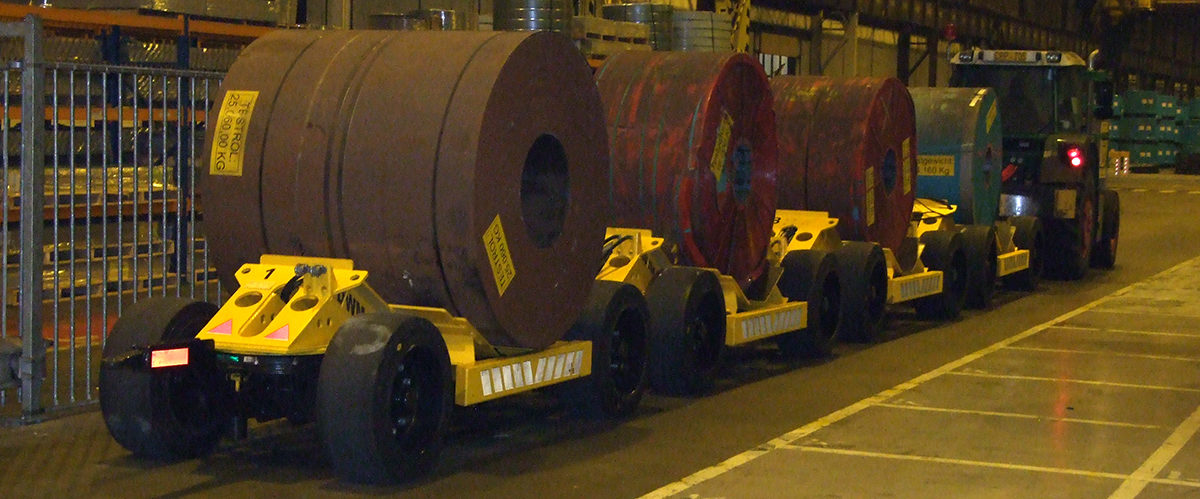 Concrete is strong, but burdens like these can destroy a concrete floor if the weight isn't distributed correctly. This can lead to unsafe situations. Together with Tata Steel, we developed the DWM Coil Train to adhere to their high
safety demands.
Order information
If you are interested in our DWM Coil Train, we would like to ask you to contact us through our contact page.